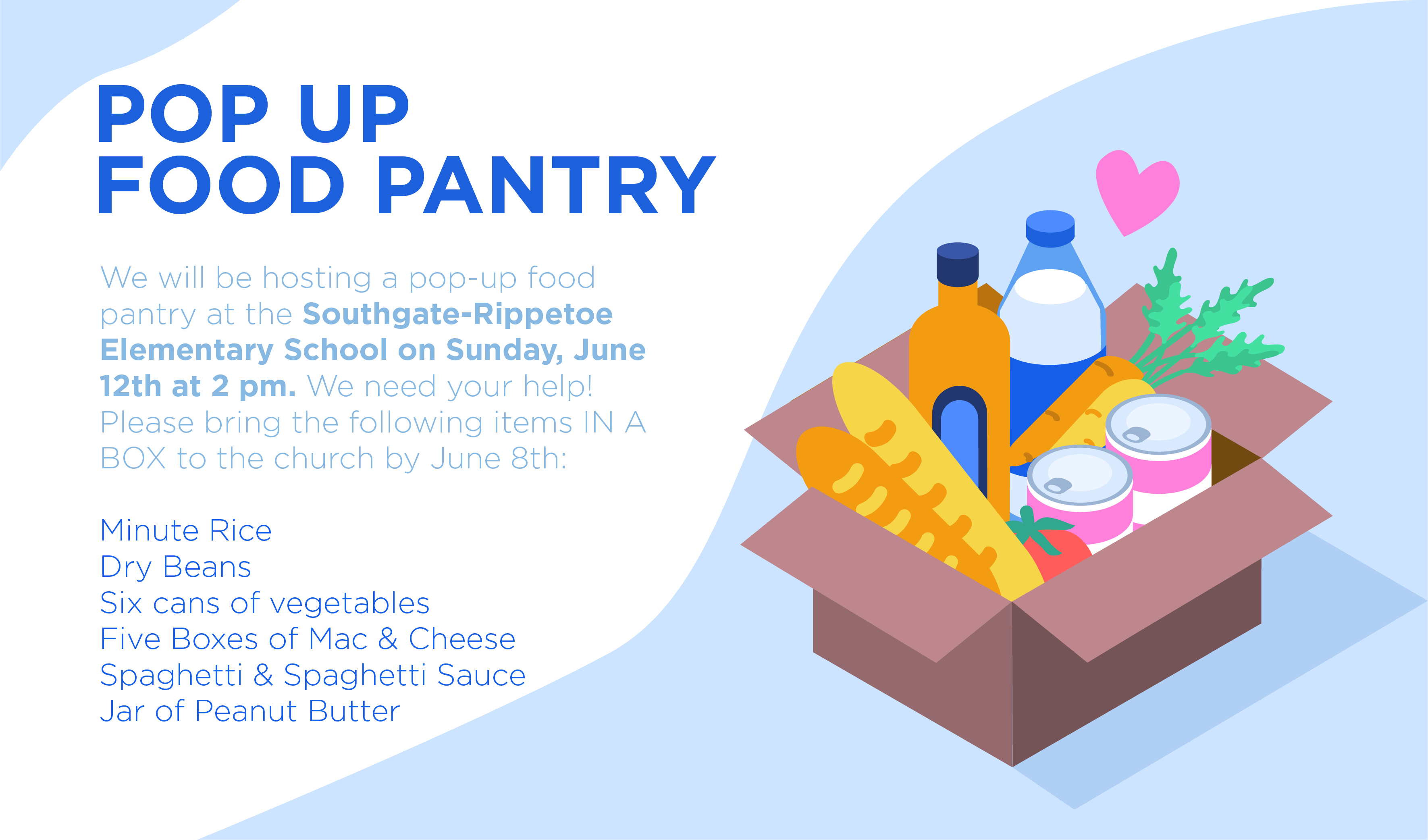 Pop Up Food Pantry
We will be hosting a pop-up food pantry at the Southgate-Rippetoe Elementary School on Sunday, June 12th at 2 pm.  We need your help!  Please bring the following items IN A BOX to the church by June 8th:
Minute Rice
Dry Beans
Six cans of vegetables
Five Boxes of Mac & Cheese
Spaghetti & Spaghetti Sauce
Jar of Peanut Butter
If you don't want to shop, donate!  $35 provides a food box for a family. If you are donating through the app or website, use the keyword "Food".   Those that wish to volunteer to hand out boxes will eat a quick lunch together at the church then head out to the school.